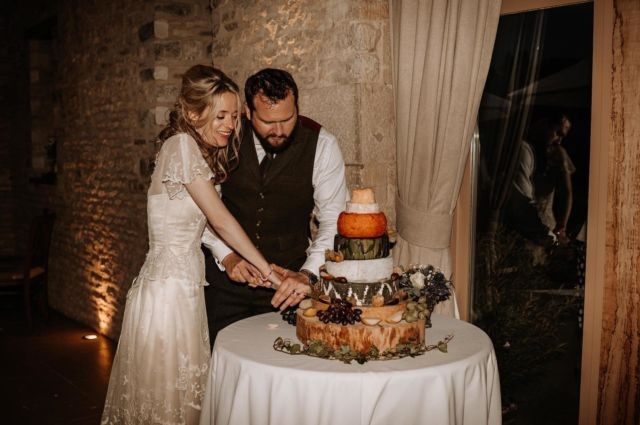 A wedding is one of the most significant and memorable occasions in a couple's life. It's a day when they want everything to be perfect, and catering plays a crucial role in making it memorable.
The food served at the wedding reception can be the highlight of the event, and it's essential to choose the right catering service to ensure your guests have a delightful culinary experience. Milan, the fashion and design capital of Italy, is renowned for its rich culinary heritage and diverse cuisine. With an abundance of catering services available in the city, choosing the right one can be a daunting task.
Here are 10 of the best tips we can give you to hire the right wedding catering service in Milan a.k.a catering per matrimoni. You can even use these tips for hiring a catering service anywhere in Italy.
Research
Before hiring a wedding catering service, it's essential to do your research. Look for catering services that specialize in wedding events and have experience serving guests of different nationalities and dietary needs.
Menu Options
A good catering service should offer a wide variety of menu options that cater to different tastes and dietary requirements. Ask the catering service for sample menus and tastings to ensure you're happy with the food they offer.
Budget
Set a budget for your catering service and communicate this with the catering company. Be clear about what's included in the catering package and ensure there are no hidden costs.
Availability
Check the availability of the catering service on your wedding day and ensure they can accommodate your guest count.
Service Style
Consider the style of service you want, whether it's a sit-down dinner, buffet, or family-style service. The catering service should be able to cater to your preferred style of service.
Staffing
Check if the catering service provides staffing and how many staff members will be available on the day of the wedding. The number of staff members required depends on the size of the event and the style of service.
Experience
Look for a catering service with experience in catering for weddings. Experienced caterers will have the necessary equipment and expertise to ensure your wedding catering runs smoothly.
Reviews and References
Read reviews from previous clients and ask for references from the catering service. Reviews and references can provide insights into the quality of service and food provided by the catering company.
Flexibility
Choose a catering service that's flexible and can accommodate any changes to the menu, guest count, or service style.
Contract
Ensure you have a written contract with the catering service that outlines all the details of the catering service, including the menu, staffing, and pricing.
Hiring the Right Service is Vital to Ensuring your Money is Well Spent
Hiring the right wedding catering service in Milan can make all the difference in creating a memorable wedding event. By following these ten essential tips, you can ensure that you choose a catering service that's experienced, flexible, and caters to your preferences and budget. With the right catering service, you can make your wedding day an unforgettable culinary experience for you and your guests.