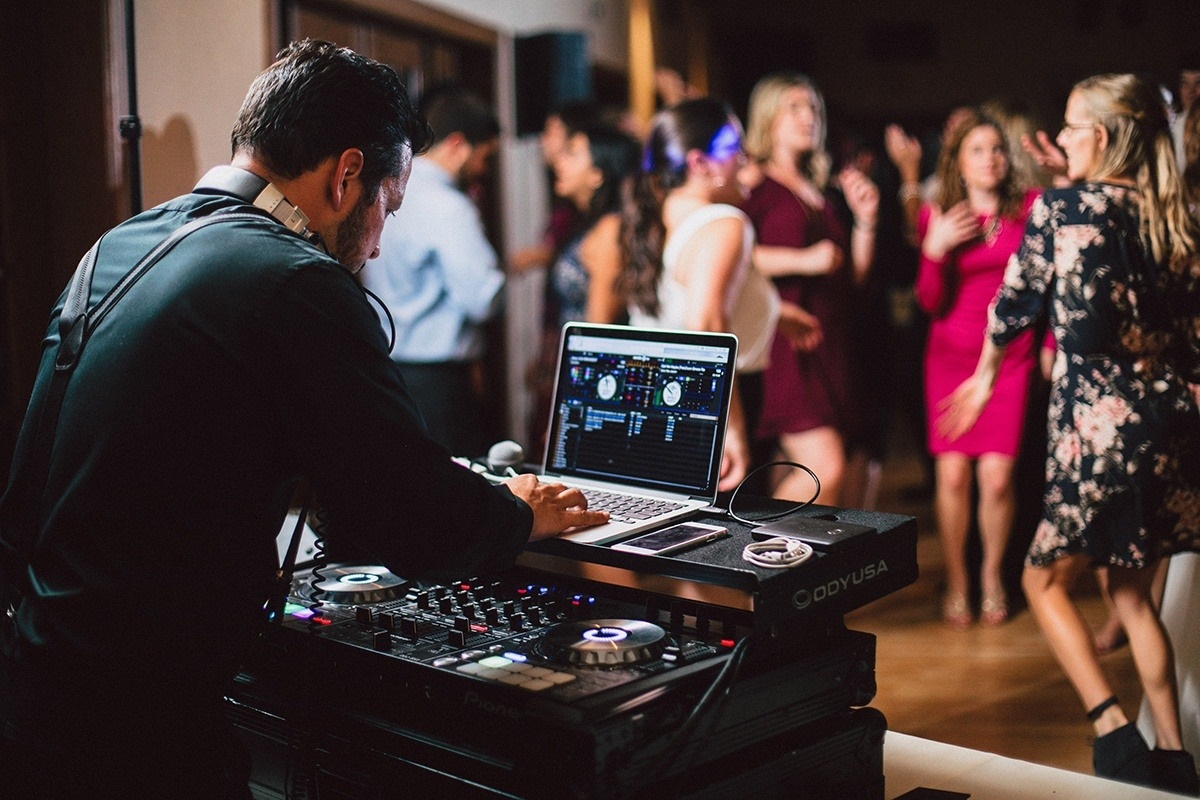 A DJ is frequently required when it comes to bringing a party to life. They can elevate a crowd's spirits with their lively nature and blast out everyone's favorite tunes to get them out on the dance floor! These pros can readily adjust to any setting and produce a great night, whether they are hired for proms or weddings.
Even though each event has its unique set of needs, certain types of DJ equipment are universally required. Whether you are just starting out as a DJ or have a steady clientele, you must ensure that all of these items accompany you to your next event. If you believe you are missing anything or require a replacement, KPODJ can help you find it all and much more.
Microphones
Almost every party you are playing will have a huge audience, and you will make certain that they are able to hear you. Whether you're shouting out songs, asking the audience how they're doing, or informing them about an upcoming event, a microphone will get your voice heard over the clamor.
Having microphones on hand will also assist in energizing these gatherings. They may completely disregard you if you are soft-spoken. Even if you are not the one speaking, the client may need to utilize it to ask their visitors questions or thank them for attending.
Speakers and Amplifiers
An amplifier or speaker, like a microphone, aids in the creation of greater levels, in this case, for music. People will need to hear the music and grasp the beat in order to dance and have a good time. Speakers aid in signaling sound waves, whilst amplifiers increase the volume levels of instruments and mics.
Because there are so many different types of speakers out there, from passive to power, you must know which one is ideal for your setup. KPODJ's staff can work with you to make an informed selection by asking questions about the party sizes you work with and how much traveling you undertake.
Mixers
When listening to music, you don't want it to seem like you're just playing a playlist from your phone. It would help if you used effects and seamless transitions. Mixers are an excellent tool for this, and many have extra features, such as the ability to alter bass levels and sound speed.
Mixers with recording capabilities are very useful for newer DJs. You may use this to replay your own work if you want to see how you might improve it for future jobs. It can also be a fantastic tool for when you need extra recordings in your portfolio or resume.
KPODJ Has These and More
There are several more types of equipment that you should constantly keep in mind when working at a party. Headphones, for example, will help you perceive sound levels more clearly while simultaneously shielding you from the decibels of the music you're listening to.
With all of this in mind, KPODJ makes it simple to choose the ideal location for all of your things. You can trust that they only carry the most famous brands on the market because a crew founded them with a passion for music and DJing themselves.
KPODJ understands that you will want to expand your set beyond the fundamentals. As a result, they also stock more "fun" items, such as special FX machines, strobe lights, and video walls. Even if you don't want to spend the money on these items, you may rent them!
You are aware that your customers and their guests look to you for entertainment, so you must ensure that you are completely prepared for any performance. Even if you have all of the essentials, KPODJ's selection of items can help you take it to the next level!