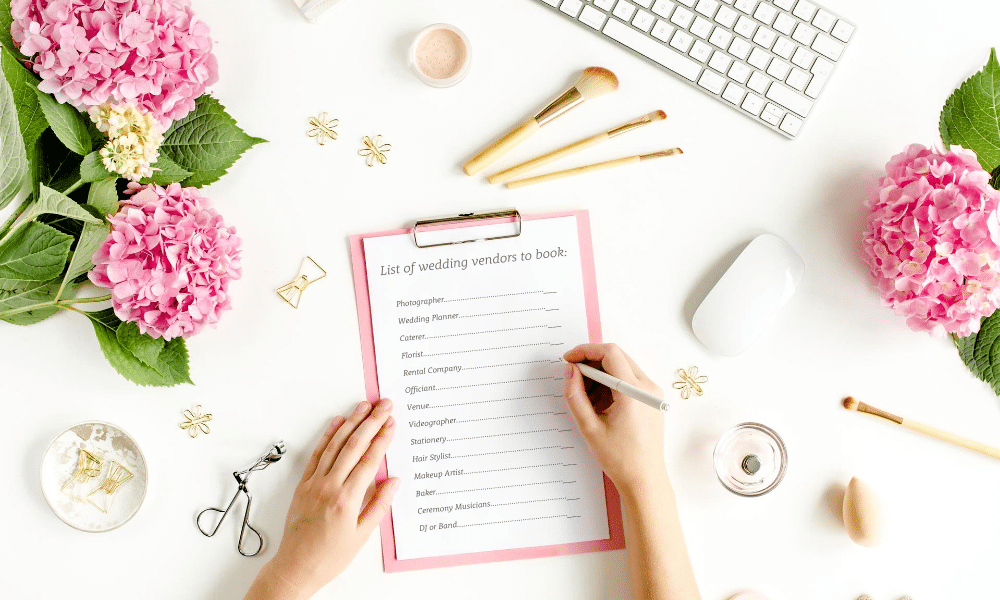 A wedding's planning process may be both thrilling and stressful. For many couples, choosing a wedding vendor listing may be very intimidating. They need to choose carefully to make sure that the wedding suppliers they select help their wedding day operate successfully and efficiently. This article will assist couples in making vendor selections for one of their most significant life events.
The Best Wedding Vendors to Hire: Asking around is one way to discover wedding vendor listings. Have any of your friends or relatives lately gotten married? They can provide you with some excellent recommendations for wedding-related service providers. Then, inquire about the florists, caterers, and rental businesses that they have employed.
Use your knowledge if you know someone who runs a restaurant or catering company. Discover the various costs that these suppliers will likely impose, or even utilise them yourself! Additionally, former suppliers that were used in their events can be recommended by florists, caterers, and churches. Last but not least, if you have a wedding coordinator, your work is all but finished. Wedding planners can make recommendations for the best vendors based on the style and type of wedding event that best meets your needs and your budget. No wedding planner in place? Try using the internet to browse! But be careful—the internet can either be your best friend or your worst enemy. Look for suppliers who have a solid reputation and online portfolios of their previous work.
If you're unsure, look for reviews from clients who have used their services.
Once you have chosen your candidates, it is time to begin interviewing your vendors. There shouldn't be more than three vendors in each category that you interview (florists, caterers, decorators, etc.). If you locate 8 caterers in your neighborhood, investigate each vendor's website to select just 3. More than three vendor interviews can be confusing and intimidating. Bring questions with you when you visit your chosen vendors! The following inquiries are suggested:
How many weddings have you performed at? How long have you been in business?
Are they available on the date you have chosen for your wedding? If not, what other dates and answers are there?
Can the vendor give us the names of three couples they have previously worked with as references?
What are the cancellation policies you (the vendor) have?