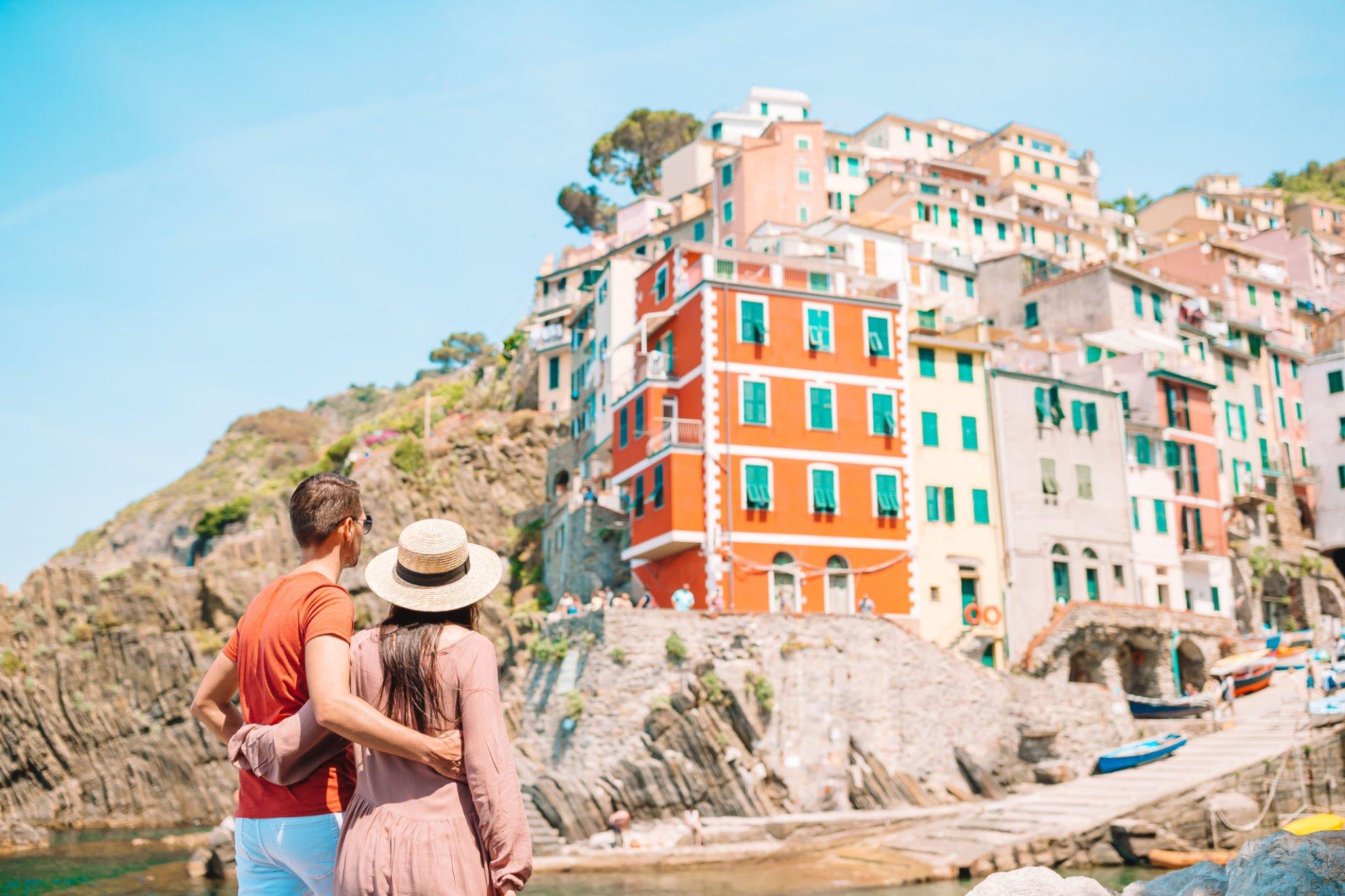 Italy is no wonder one of the best tourist destinations with some very remote and exotic locations which makes it a perfect destination for newlywed couples. One such area is the "Five Lands" in Northern Italy, dotted against the Italian Riviera coastline in La Spezia. This a perfect honeymoon location or even a romantic getaway that never disappoints any couple.
You have plenty of options of either losing yourself with your loving partner for hours exploring the stunning sea views, the gorgeous sunset, vibrant homes, hotels, vineyards, and harbours, or you can go hiking at nearby trails. The area is a UNESCO World Heritage Site with five charming centuries-old small towns hugging the cliffs with pastel-coloured homes. These towns are Corniglia, Manarola, Riomaggiore, Monterosso and Vernazza.
This exotic regionof Cinque Terre is thesmallest national park in Italy, but it adequately protects and conserves the natural resources found there. If you are thinking of a great honeymoon destination, you must surely try to know more about this place.
Best time to visit
The warm comfortable weather throughout makes the area perfect to visit any time of the year. However, there is a busy time which starts from Easter till October. You may avoid May till August and stick to April and September, but booking in advance is advised.
Soak the beauty of the villages
You will be blown away by the grandeur of the destination the moment you arrive at the Cinque Terre regionand truly soak up the immense beauty. The views are spectacular with no traffic at all making it an ideal location for spending quiet romantic moments. There are villages for you with each of them being lovely in its way. So, whether you want to spend your honeymoon hiking and exploring or relaxing on your balcony and sipping wine, you have plenty to choose.
Monterosso is ideal for beach lovers while Vernazza is more popular, and lively with reasonable accommodation options. Corniglia is on the top of a cliff offering magnificent views and serves as the starting point for hiking trails to Manarola which is very pretty and romantic.
Exciting activities
If you are a couple who loves adventure then there are certainly more options for you.
Hike through the vineyards and lemon orchards in Manarola and ascend to Corniglia for stunning views.
Book a boat tour and enjoy a multi-cuisine Italian meal.
Enjoy paragliding in Monterosso from October to April.
Food to enjoy
You will simply fall in love with the local Italian food here at the Cinque Terre region. Treat your taste buds with the local pesto sauce, focaccia bread, and limoncello. Try the simple and authentic Italian fresh seafood and cuisine in the local trattoria. They local food is made from the scratch and you'll never get the same taste anywhere else, but in Italy.
This place is among the top honeymoon locations where you can combine the sea and the mountains, delicious regional Italian cuisine, affordable prices coupled with a laid-back atmosphere, and plenty of things to do with romantic views in every direction.