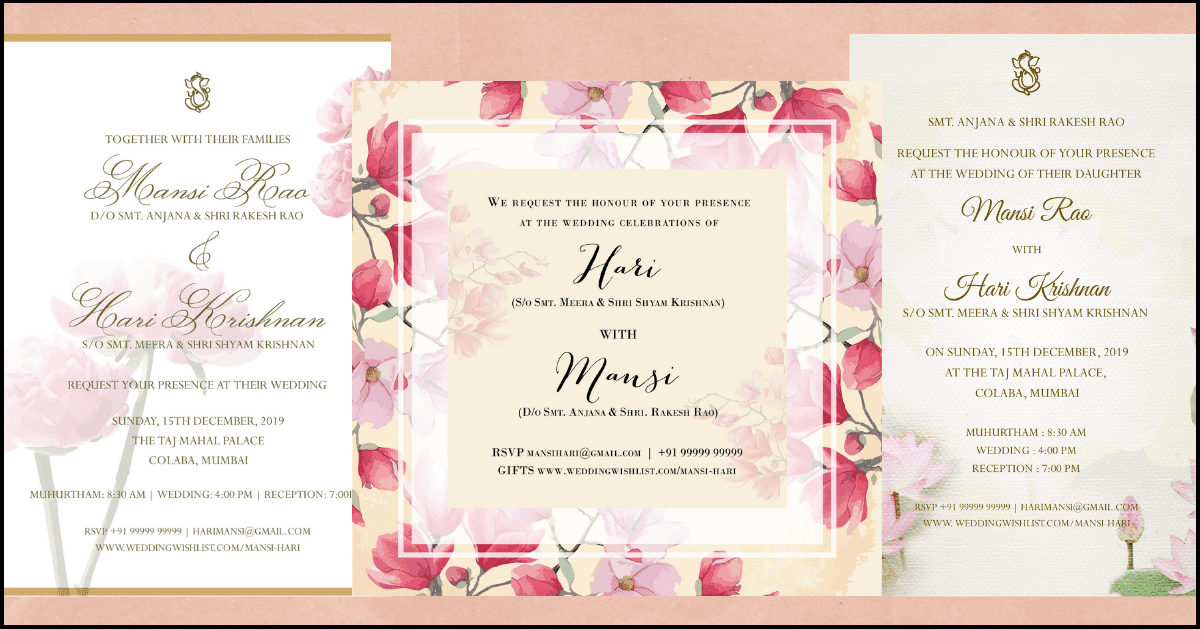 So, you are officially engaged and now it is about planning for the big event, the wedding.Your wedding invitation is the most important official interaction with your guests and hence, you have to pay special attention to the design and aesthetics of the card so that it resonates well with the wedding theme and vibe.
Getting a customized Christian wedding invite designed
When it is about a Christian wedding invitation, the key is to maintain subtlenessbut you can experiment with some fun and beautiful ideas instead of following the traditional rule. Try getting your customized Christian wedding card made by The Invitation Maker where a dedicated designer will be with you at every step to ensure that your invitation is just the way you want it to, rather more appealing.
Your wedding invite will not only reflect the spiritual connection with your partner, family, and guests, but it will also be the right voice through which you can express your deep Christian beliefs.
Interesting ideas
You can have fairy tale designs in your Christian wedding card with simple fonts.
Using a transparent plastic sheet to print the wedding information is a unique idea.
Include some floral patterns, sleek line borders, and golden font.
Frame your wedding invitations.
Create something like a thick folder for keeping multiple cards of all the events.
Include the itinerary of the events in an amusing manner in the invite.
Writing Christian wedding invites
Adding Christian wedding invitation wording to your card implies the conventional wayof designing your wedding invitation.
Keep the color of your wedding card white with subtle designs.
Insert Christian words or Bible verses along with the couple's names.
Precise wordings let the guests know who is hosting the wedding.
Finish the invitation with the name of the church, address, date, and time of the event along with a Bible verse.
Conjure some bright ideas and creativity in your Christian wedding invitation to make it look appealingto your guests.