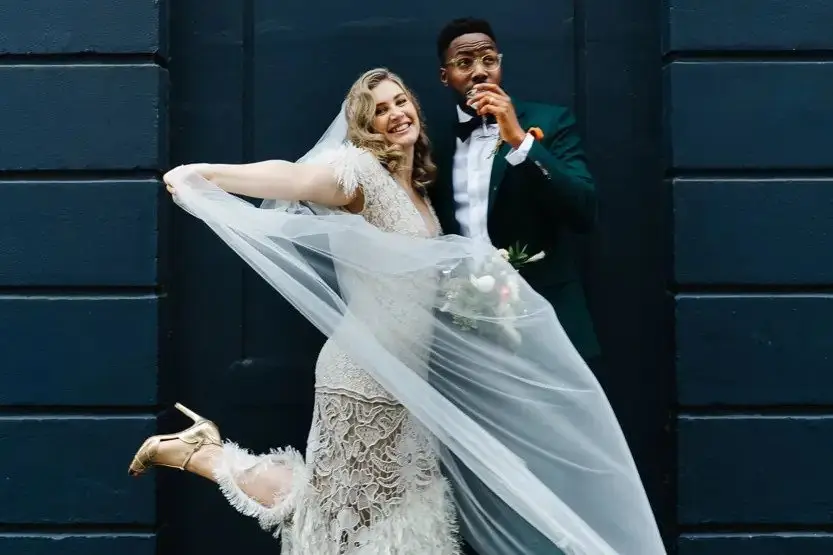 There is a good reason why summer makes the best time for weddings. There is a ton of inspiration for your big day if you're getting married between June and August. Browse through these summer wedding ideas to inspire your imagination.
A beach wedding
A beach wedding never goes out of style, and the summer is the perfect time to tie the knot if your dream wedding is on the beach. A beach wedding theme reflects light colors, neutral accents, and airy fabrics, whether you're whisking loved ones away to a tropical destination or planning to wed at your local waterfront.
Breathable fabric
Take your time before you buy your wedding dress. Your attire should not only feel seasonally appropriate but also match the weather on your wedding day. (After all, you don't want to feel uneasy during your vows or while twirling at reception.) By choosing light, airy materials like chiffon, silk, cotton, Merino wool, or linen, you can maintain your appearance's cool and fashionable appearance. Breathable fabrics will keep you and your bridal party comfortable without losing style.
Wedding gown with a deep V
Consider experimenting with off-the-shoulder, cold-shoulder, or cutout features if you're seeking summer wedding dress ideas. Summer is the ideal season for daring silhouettes because of the warmer weather. A chic, low-back, cold-shoulder dress is one of the perfect choices for an outdoor summer wedding.
Vintage brights
You can use vintage brights for your summer wedding, as they are one of the top wedding color trends. Choose muted shades of red, green, and yellow, and seek stationery and signage materials with old fonts and designs to create a summertime vintage feel. 
Camp setting
Camping enthusiasts can pay homage to their favorite activity with seating modeled after tents. An outdoor wedding concept with a camp setting is an excellent approach to inviting guests to unwind and socialize at your reception. Furthermore, nothing reflects "summer" like a traditional campfire circle.
Minimalist decor
Don't worry about going overboard with your summer wedding decorations, especially if your setting is highly stunning. It's best to keep the aisle decorations for the wedding simple so as not to detract from the breathtaking vistas around the site.
A pool party
Invite visitors to cool off and take a splash if your venue has a pool (or access to water). This summer wedding concept is appropriate for a welcome celebration or a brunch the next day. However, remember to let guests know in your formal invites if swimsuits are required.
Tropical blooms
If you prefer vivid hues to delicate ones, choose a vibrant bouquet of summer flowers from the tropics. Protea, calla lilies, ginger, orchids, and anthurium are all in season in the summer and will give your bouquet a tropical explosion of vibrant color and texture. To bring a feel of the tropics to your wedding, use some leafy greens in your arrangements, such as monstera leaves, fanned palms, or Ruscus stems.
FINAL THOUGHTS
You have many possibilities for your big day because summer is the best season for bright, dreamy blooms.