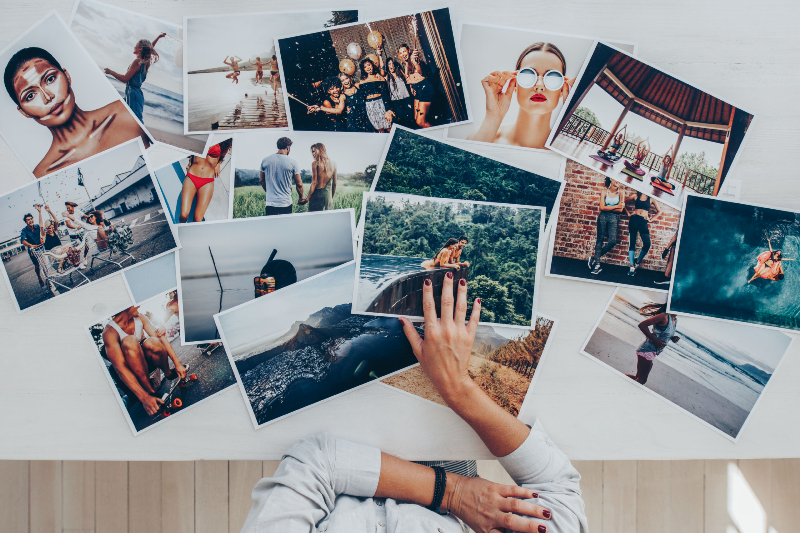 A photo booth rental adds a fun, interactive element to any event. There are so many photo booth companies, so how do you decide which is the right one for you? When researching potential vendors, you should ask the following questions:
How much does your photo booth rental package cost?
How many hours of event coverage?
Unlimited prints or limited prints?
Does a photo booth attendant stay for the duration?
Is set up/tear down included?
Are all photos available as digital copies for free?
Are props/backdrops included or extra?
Understanding each vendor's standard package will simplify comparisons. Check to see if custom add-ons are available.
What photo booth setup do you use?
Is it an enclosed booth or an open-air setup?
How much space does it require?
What size are the photo strips? Do you offer double strips?
Do you use DSLR cameras for higher quality images?
What photo printing method do you use? Dye-sublimation? Inkjet?
The booth setup, camera type, and print quality vary greatly between vendors. Your vision should be met by EA photo booth equipment.
Are you prepared in case of equipment failure?
Technology issues can happen with any electronic rental. Reputable companies will have backups of critical components like cameras, printers, lighting, and computers. Knowing they have contingency plans gives them peace of mind.
What is your photo booth experience?
How long have you been in business?
On average, how many events do you work per week?
Has your experience been similar to mine?
Can you provide references from past clients?
You want a vendor with an extensive track record of smoothly executing snap-booth rentals at events like yours.
Do you have insurance coverage?
Do you have general liability insurance?
Are employees bonded and insured?
Will you provide a certificate of insurance if requested?
Protect yourself by only using insured photo booth companies in case of damage, theft, or injury at your event.
What is your process for addressing issues onsite?
How quickly can you troubleshoot technical problems during events?
Will you notify me immediately if any issues arise?
Will you stay until the operation is restored?
Understand their protocols if the photo booth has downtime at your event. You want a quick resolution to maximize the guest experience. Vetting photo booth companies thoroughly by asking the right questions will help you hire the best vendor for your special event. Focus on companies with extensive experience, professional equipment, backup plans, and liability coverage. Be sure to also ask about options for customizing the photo booth to match your event theme or colors. Many vendors offer personalized graphic templates, custom overlays, and coordinating props. You want a booth that visually fits in with your event décor and atmosphere. Taking the time to do thorough research will ensure you choose a top-notch photo booth company that delivers a fun, flawless experience.